Project Profiles
Rivers Casino
Built with environmentally friendly materials and processes, this 147,000-square-foot facility features interior living green walls throughout to provide better air quality and comfort. The first casino to achieve LEED Gold certification.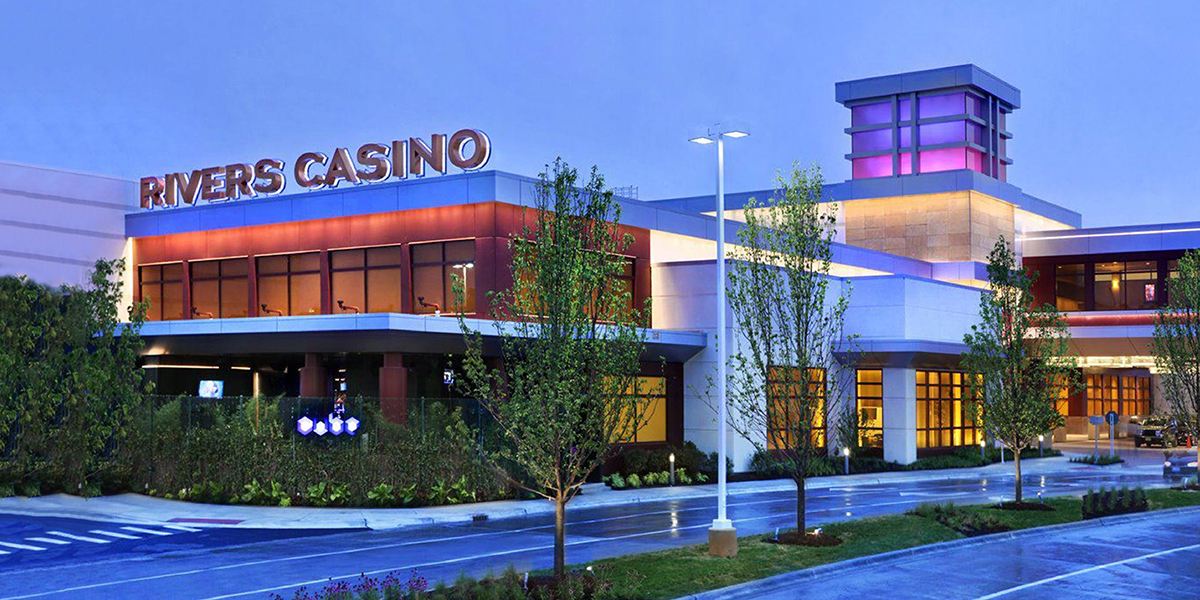 Rivers Casino
Category
Entertainment
Exterior
General Commercial
Hospitality
Interior
LEED
Project
Rivers Casino
Des Plaines, Illinois
Architect
Klai Juba Wald Architecture + Interiors
Las Vegas, Nevada
Owner
Midwest Gaming & Entertainment, LLC
Contractor
Pepper Construction
Chicago, Illinois
Completed in July 2011, Rivers Casino is the first casino in the world to achieve LEED Gold certification. This was accomplished through energy, lighting, water, and material use which included low flow water fixtures, LED lighting, and natural day lighting. The building is located on a brownfield redevelopment site.