Overview
Silence speaks volumes
Just as mold, mildew, and moisture resistance have become table stakes for building projects, sound control is a must in today's market. Whether new construction or renovation, the PURPLE SoundBreak XP family of products delivers innovative noise-reduction solutions for new and existing walls and ceilings.
Learn More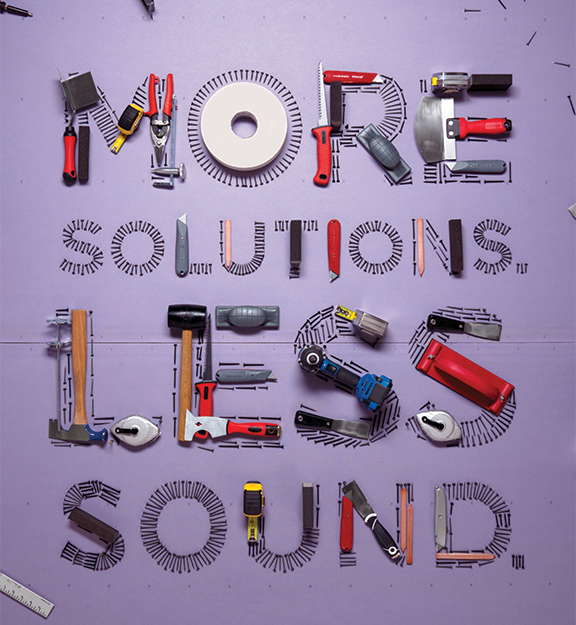 Expert Opinion
Enhancing acoustics
National Gypsum's John Bianchi shares with Green Building & Design how gypsum boards can enhance acoustics.
View Article
SoundBook 2.0
Solutions for your toughest acoustical challenges
SoundBook® 2.0 is the industry's leading resource for technical details and sound-rated assembly drawings – all in one place.
View Book
Products
Want to stay up-to-date on acoustics and product information? Join our newsletter!
Design & Resource Center
Browse our digital library of tools, resources, and service options to support your team.
Learn More
Get Recommendations
Gold Bond experts are ready to discuss project and product needs to meet your goals.
Expert Connection
Need Technical Information?
Call 1-800-NATIONAL®
National Gypsum Company is the exclusive service provider for products manufactured by Gold Bond Building Products, LLC.